Technology-facilitated Gender-based Violence: Feminist Design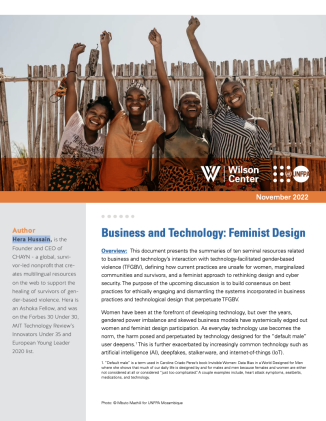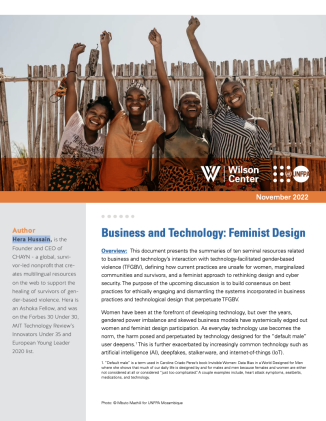 This document presents the summaries of ten seminal resources related to business and technology's interaction with technology-facilitated gender-based violence (TF GBV), defining how current practices are unsafe for women, marginalized communities and survivors, and a feminist approach to rethinking design and cyber security. The purpose of the upcoming discussion is to build consensus on best practices for ethically engaging and dismantling the systems incorporated in business practices and technological design that perpetuate TF GBV.
Women have been at the forefront of developing technology, but over the years, gendered power imbalance and skewed business models have systemically edged out women and feminist design participation. As everyday technology use becomes the norm, the harm posed and perpetuated by technology designed for the "default male" user deepens. This is further exacerbated by increasingly common technology such as artificial intelligence (AI), deepfakes, stalkerware, and internet-of-things (IoT).
About the Author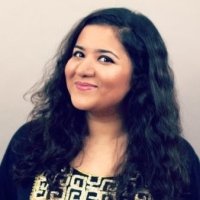 Hera Hussain
Founder & CEO, Chayn
---
Science and Technology Innovation Program
The Science and Technology Innovation Program (STIP) serves as the bridge between technologists, policymakers, industry, and global stakeholders. Read more