The Disruption of Arctic Exceptionalism: Managing Environmental Change in Light of Russian Aggression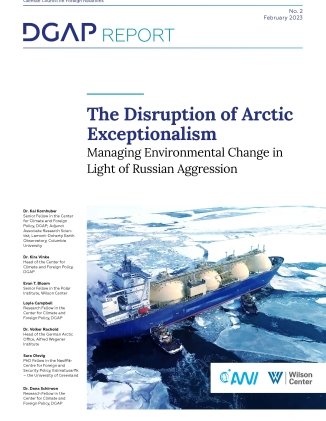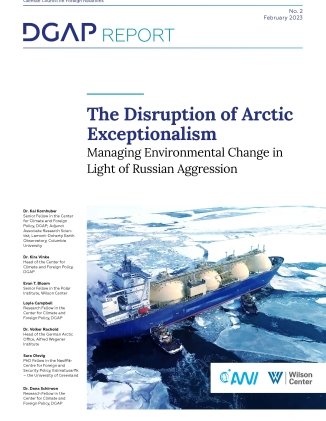 The Arctic is directly affected by the interaction of two ongoing global crises: climate change and Russia's war of aggression against Ukraine. With its temperatures rising four times faster than the global average, the Arctic is facing dramatic environmental consequences. Meanwhile, retreating sea ice has led to increased economic interest in the Arctic and its growing geopolitical importance. Thus, understanding and managing the global and local implications of environmental change in this region requires urgent scientific and diplomatic collaboration.
This report, released in partnership with the German Council on Foreign Relations and the Alfred Wegener Institute, analyzes how to managing environmental change in light of Russian aggression.
About the Author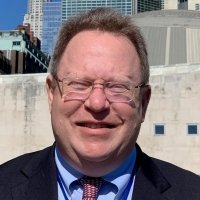 Evan T. Bloom
Senior Fellow, Polar Institute;
Former Acting Deputy Assistant Secretary for Oceans and Fisheries and Director for Ocean and Polar Affairs, U.S. Department of State 
Read More
---
Polar Institute
Since its inception in 2017, the Polar Institute has become a premier forum for discussion and policy analysis of Arctic and Antarctic issues, and is known in Washington, DC and elsewhere as the Arctic Public Square. The Institute holistically studies the central policy issues facing these regions—with an emphasis on Arctic governance, climate change, economic development, scientific research, security, and Indigenous communities—and communicates trusted analysis to policymakers and other stakeholders. Read more