A Transatlantic Dialogue: Carbon Pricing and the Energy Transition
Overview
In theory, carbon pricing promises an economically efficient means to the energy transformation. In practice, however, carbon pricing has faced multiple and significant hurdles to adoption. But momentum is building. In recent years, Europe and Canada have established robust pricing schemes. And while the US lags on carbon pricing, the policies adopted by its trade partners will likely impact investment—nearly 40% of American imports come from nations with carbon prices expected to exceed USD$50 per ton in 2023. In October 2023, for example, the EU's Carbon Border Adjustment Mechanism (CBAM) will begin its transitional phase, requiring importers of carbon intensive products to report greenhouse gas emissions embedded in their products, before the permanent systems takes hold in 2026, requiring importers to purchase CBAM certificates that account for their products' embedded GHG. To successfully enable the green energy transition, policies must focus on ensuring that the emerging and diverse approaches to carbon pricing complement one another.
This event was hosted as part of the Transatlantic Climate Bridge Conference, a two week coming together to further strengthen the climate and energy alliance between Germany, the United States, and Canada.
Read Barry Rabe's new article, "Carbon Pricing Enters Middle Age."
Key Quotes
Mark Kennedy
"Over the decades, the U.S. has found that its most proven path to success in addressing any global challenge is to unleash the power, vibrancy, and innovativeness of its private sector to adapt and create new solutions, and to do so in tandem with our allies. As the United States seeks to catalyze change using the tools and incentives laid out in the Inflation Reduction Act, the European Union is rolling out a carbon border adjustment mechanism. Both actions are occurring, as many nations and states within the US have implemented carbon pricing. Will these many actions aim at the same goal? One might question whether they reinforce or compete. Key questions could also include: Could we achieve these goals? Which achieves these goals most efficiently and in a manner that sparks the most innovation? And would a coordinated approach better achieve these outcomes?"
Barry Rabe
"What is the evolution of carbon pricing domestically and internationally, and its future path? Certainly, in the United States, the political stumbling blocks remain substantial, particularly at the federal level. We can go back to the 1990s and the failed BTU tax, the collapse of the Waxman-Markey cap and trade legislation more than a decade ago, and versions of carbon pricing bills that have basically been introduced into every congressional session for four decades now…Each one of those steps reflects the political challenges of a wicked problem, like climate change, where short-term engagement is hopefully leading to a long-term benefit, which is something in politics that is really hard to pull off...At the same time, it is far too premature to declare the obituary of carbon pricing not only here in the United States but also globally…Indeed, today the US is at a point where about 40% of its trade is with a nation or multi-level entity that has or is moving toward a carbon price of about $100 per ton."
"The shifting empirical reality is that, for the last two years, the number of nations adopting some form of a carbon price and linking that money to some kind of energy transition, energy efficiency, renewable energy support, or coastal adaptation has been on the increase. For the first time, the majority of carbon pricing revenues being generated globally are not being applied to returns, rebates, or that sort of thing, but are being applied to a direct transition."
Dagmara Koska
"Climate policies overall across the globe, but specifically also in the European Union, have proven to be remarkably robust over the last few months and over the last year of rocky times, or even up to three years if you consider the pandemic. So, indeed, world climate policies have become a means for us to address our strategic issues and historic dependencies. Today, we are in a situation in which the law that was passed in Europe will cover 75% of emissions through carbon pricing. Imagine that, 75% of the economy is covered by carbon pricing in the European Union."
"So, if we are to increase our ambition to lower greenhouse gas emissions by 55% by 2030, we have to limit emissions from the ETS-covered sectors, which are heavy industries and the power sector. We are going up from 43 to 62% of emissions reductions in less than a decade… What that shows you is that there is trust in carbon pricing. There is trust in carbon pricing in Europe, and there is also emerging trust among our trading partners in carbon pricing. We know that this is a policy instrument that works."
"CBAM came into force as a result of domestic as well as international considerations factors. Domestically, it helped us to ratchet up the ambition because it protects from carbon linkage. As we ratchet up ambition, those protections will not be sufficient. So, it helps us to say we will not lose competitiveness while we transition away from fossil fuels. But there are obviously also international considerations at play. One of them is that we believe in carbon pricing…And then, of course, we hope to incentivize countries and companies to introduce ambitious climate policies that will tangibly lead to reducing emissions in those CBAM-covered sectors."
Stefano De Clara
"Emission systems worldwide, and also carbon pricing tools more broadly, weathered major disruptions in 2022. As we all know, last year was characterized by geopolitical disruptions and the first ever global energy crisis…When major crises have emerged in the past, these policy tools did suffer to some extent, whereas this time around, more efficient systems had additional stability measures built into them, which allowed them to react positively to the energy crisis and weather the storm with no disruptions."
Jessica Green, PhD.
"We need to distinguish between permanent offsets and avoided emissions. We should only be working on permanent offsets because avoided emissions are really difficult to measure and are prone to gaming. What counts is that it's a world where we need to get to net zero by 2050… So, we need to regulate [the offset market], we need to cut out a lot of the different kinds of allowable offsets, and we need to distinguish between permanent and avoided emissions."
"We need [carbon removals], but the problem is there's no demand for them because they are too expensive. Why would you pay – and CarbonPlan has done this costing – $1,000 a ton for carbon removals, when you could buy rain forest offsets for ten dollars a ton? Only the leaders like Microsoft are investing in them. And so, there's no demand because there's no regulation; essentially, why would you pay for the Lamborghini when you could buy a much more inexpensive model? We need to move on this, but it is not going to happen because we cannot rely on industry leaders and corporations. There needs to be more put into R&D to cultivate demand for them."
Speakers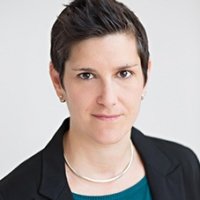 Jessica Green
Professor, University of Toronto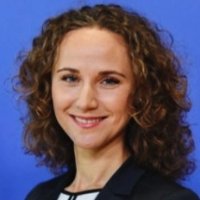 Dagmara Koska
Deputy Head, Global Issues and Innovation and Counselor for Climate and Energy, Delegation of the EU to the US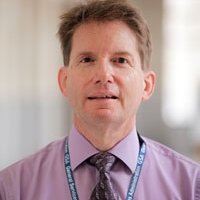 Barry Rabe
Former Public Policy Fellow;
Arthur Thurnau Professor of Environmental Policy and the J. Ira and Nicki Harris Family Professor at the Gerald R. Ford School of Public Policy at the University of Michigan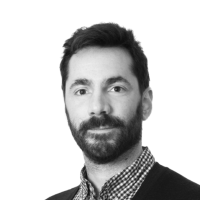 Stefano De Clara
Head of Secretariat, International Carbon Action Partnership
Moderator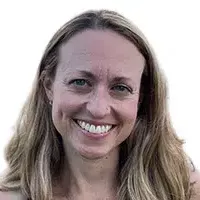 Sara Schonhardt
Reporter, E&E News
---
Hosted By