China's Painful Transition to a Clean Energy Future
Overview
The November COP26 in Glasgow is fast approaching and many climate watchers had held high expectations for China to announce even greater steps to reduce carbon emissions. However, today China is experiencing massive energy shortages, highlighting how despite leading the world in installed wind, solar, electric vehicles and super grids, the path to a clean energy transition can be painful. Beijing has ordered increases in coal mining and a restart in coal-fired power plant construction, raising doubts that the country will achieve peak carbon emissions by 2030.
In this webinar, panelists will discuss the challenges and opportunities facing China's pivot away from coal both at home and in its investments along the Belt and Road abroad.
Zhou Xizhou (IHS Markit) will tackle the tough questions on the multiple international and domestic factors fueling China's current energy crunch and what it may mean for China meeting its coal cap and decarbonization goals. Our second speaker, Xi Wang (Western Washington University) will dive deep into the drivers of China's coal overcapacity and how it continues to pose a challenge to decarbonizing the electricity grid. Cecilia Han Springer (Boston University) will explore Xi Jinping's recent declaration to halt Chinese overseas coal investments and what this could mean for China's Belt and Road Initiative moving forward.
Speaker Highlights 
Zhou Xizhou 
This energy crisis really started with a demand for electric power driven by the heavy industrial sectors, which account for the majority of China's power demand.
One important decarbonization trend in China has been successful efforts to move coal power from inefficient boilers to centralized utility plants. These bigger plants do burn coal, but they generate power more efficiently and with enhanced pollution controls.
In China there has been more pressure to make high-energy intensity industries more efficient.  As prices go up for coal, we might see some carbon intensive industries like aluminum and steel move to other countries to get cheaper energy. 
We see a lot more European countries doing green projects overseas, but I can't name a single U.S. company doing renewable energy projects overseas. A lot of developing countries need aid, rather than investment, to build green energy. We still haven't seen the wealthier countries fulfill their financial pledges under the Paris Agreement
Xi Wang
China's grid installed capacity is almost double that of the US and the coal power feeding into has been overbuilt.  
After China's central government decentralized project approval authority to build coal-fired power plants in late2014, the evaluation structure of provincial leaders incentivized them to overdevelop coal projects. This overbuilding of coal power drastically limits global GHG emissions pathways. China's clean energy transition will be painful because with so much capital invested in coal plants, it is difficult to get investors to devalue coal plants--to retire them ahead of their planned lifetimes.
It is important to think about China's energy crunch with both short- and long-term perspectives. The rebound in economic development coming out of COVID that has led to an uptick in industrial energy demand in China is likely a short-term bubble. Besides the expansion of renewables in China, there are many areas of energy wastage that could lower demand for power and heat in the long run, for which CHP plants generate. One example of energy waste is the centralized controlled heating in China's north that provides heat even to empty buildings and is creating a superficial demand that people can't control.
Cecilia Han Springer
President Xi Jinping's announcement to halt coal fired power plants along the Belt and Road referred to the actual "building" of the plants. Many believed that to include the financing of plants as well. But how to interpret Xi's meaning is still up for debate. If this pledge includes both finance and construction that could result in triple the amount of overseas coal capacity targeted by the pledge. Xi's announcement likely does not include projects that have already broken ground, currently about 10 GWs of coal fired power plants. 
China was the last major public financier of overseas coal but the global private sector has been the main enabler of coal in recent years. 
China has the technical and manufacturing capacity to lead a massive scale-up of global renewable energy and the country should match the recent pledge against coal finance with concrete commitments for overseas renewable energy support. For example, China has already financed the largest renewable energy project in Argentina and other renewable energy parks across the world. Another important area for Chinese action could be that its policy banks make sure renewable energy projects connect to power grids in other countries and to make sure all such projects are efficient.
Speakers
Zhou Xizhou
Vice President and Managing Director, Global Power and Renewables, IHS Markit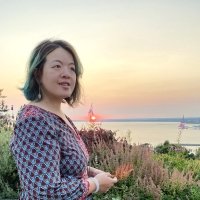 Xi Wang
Assistant Professor at Western Washington University's Institute for Energy Studies (IES) and in the Department of Urban and Environmental Planning and Policy (UEPP)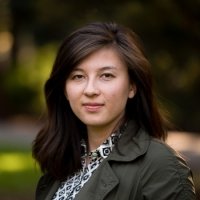 Cecilia Han Springer
Assistant Director, Global China Initiative, Boston University's Global China Initiative
---
Hosted By
China Environment Forum
Since 1997, the China Environment Forum's mission has been to forge U.S.-China cooperation on energy, environment, and sustainable development challenges. We play a unique nonpartisan role in creating multi-stakeholder dialogues around these issues. Read more