Wilson Center Launches Latin America Marine Protection Partnership with the State Department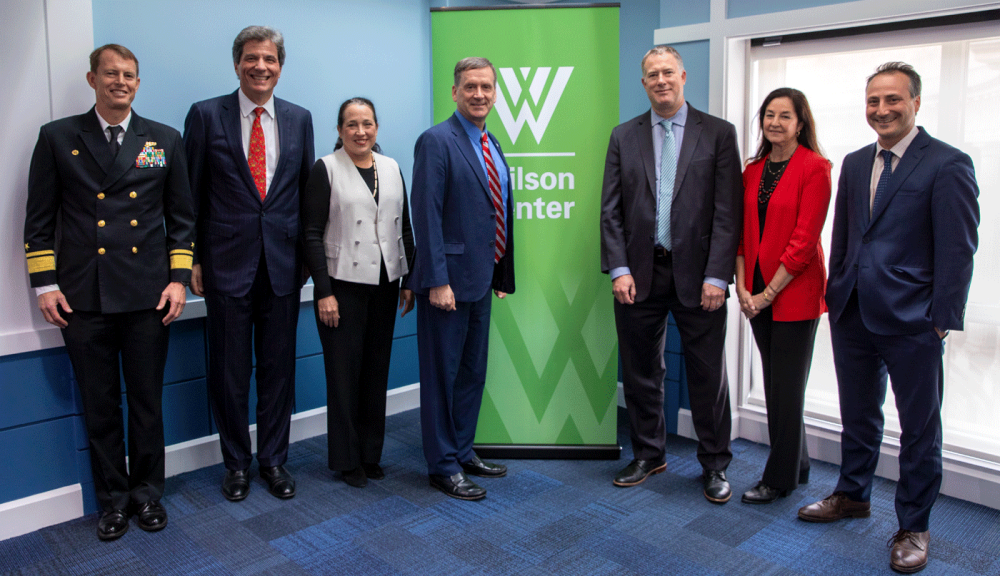 For Immediate Release
Contact: Ryan McKenna
Phone: (202) 691-4217
ryan.mckenna@wilsoncenter.org
WASHINGTON — The Wilson Center and U.S. Department of State have launched a series of dialogues to improve marine protection and combat illegal, unreported and unregulated (IUU) fishing in the Eastern Tropical Pacific Marine Corridor (CMAR). CMAR is an innovative initiative to coordinate marine protection across governments and promote sustainable management of a marine corridor spanning nearly 200,000 square miles off the coasts of Ecuador, Costa Rica, Colombia and Panama. To help protect this productive and biologically diverse region, including the Galápagos Islands, the Wilson Center and State Department will bring together senior US and Latin American government officials and civil society leaders to develop ways to strengthen coordination and enhance the capacity to counter IUU fishing.
"It has been troubling to see the level of illegal fishing off the Pacific coast of Latin America, with enormous economic and environmental costs," Ambassador Mark Green, the Wilson Center President and CEO, said. "I'm proud that the Wilson Center is playing an important role in coordinating the international response and supporting marine protection commitments in the Americas."
During the United Nations Climate Summit in Glasgow (COP 26), the presidents of Panama, Colombia, Ecuador and Costa Rica signed a declaration to strengthen efforts to promote and protect CMAR and safeguard migratory routes for sea turtles, sharks, whales and other marine animals.
"Latin America's territorial waters are remarkably productive and biodiverse, but they face enormous threats," Dr. Benjamin N. Gedan, Acting Director of the Wilson Center's Latin American Program, said. "Latin American governments have made impressive promises to protect these sensitive ecosystems, and it is now time for the international community to do its part to help."
Notes to Editors
The Wilson Center provides a strictly nonpartisan space for the worlds of policymaking and scholarship to interact. By conducting relevant and timely research and promoting dialogue from all perspectives, it works to address the critical current and emerging challenges confronting the United States and the world.
Related Program
Latin America Program
The Wilson Center's prestigious Latin America Program provides non-partisan expertise to a broad community of decision makers in the United States and Latin America on critical policy issues facing the Hemisphere. The Program provides insightful and actionable research for policymakers, private sector leaders, journalists, and public intellectuals in the United States and Latin America. To bridge the gap between scholarship and policy action, it fosters new inquiry, sponsors high-level public and private meetings among multiple stakeholders, and explores policy options to improve outcomes for citizens throughout the Americas. Drawing on the Wilson Center's strength as the nation's key non-partisan policy forum, the Program serves as a trusted source of analysis and a vital point of contact between the worlds of scholarship and action. Read more