A Discussion with President of the Brazilian Senate, Rodrigo Pacheco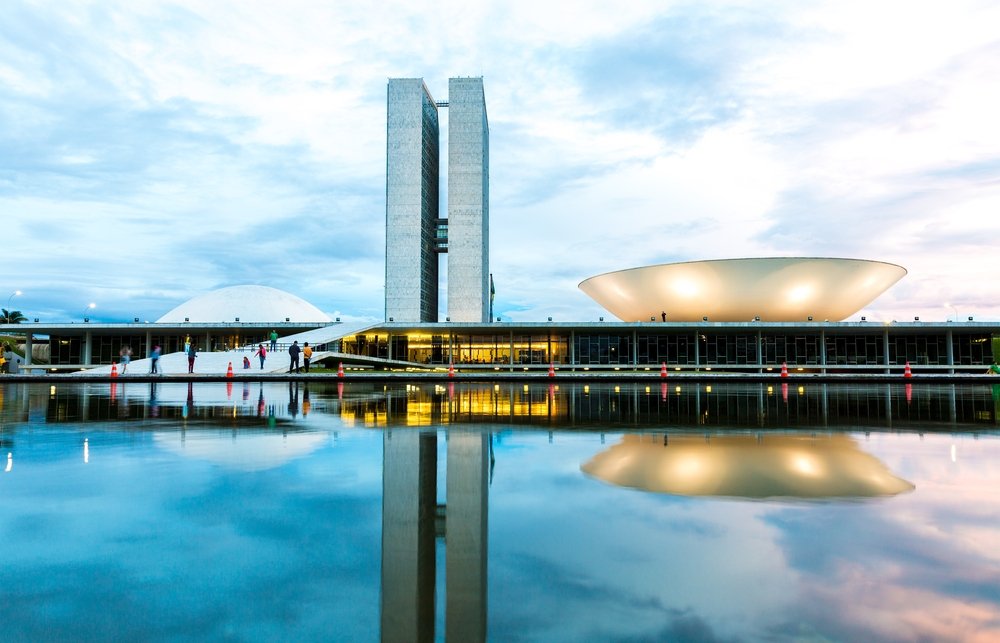 The Wilson Center's Brazil Institute recently hosted Brazilian Senate President Rodrigo Pacheco for a discussion on strengthening bilateral ties. Attended by Brazilian and American government officials and private sector leaders, President Pacheco offered remarks on several pivotal issues shaping Brazil's future and its relationship with the U.S.
Moderated by former U.S. Ambassador to Brazil Anthony Harrington, the exchange underscored Brazil's resilient democracy amid recent challenges. President Pacheco highlighted current initiatives to further strengthen democratic institutions, praising progress on economic and environmental reforms. 
"We have in Brazil a healthy and constructive environment among the three branches of the republic, with the oversight of other institutions and the natural scrutiny of the press, media, and public opinion," Pacheco said. 
He emphasized the Brazilian Senate's essential role in advancing national priorities, ranging from sustainable development to social policies that reduce inequality. This meaningful dialogue offered insights into deepening constructive cooperation between the U.S. and Brazil, grounded in shared democratic values.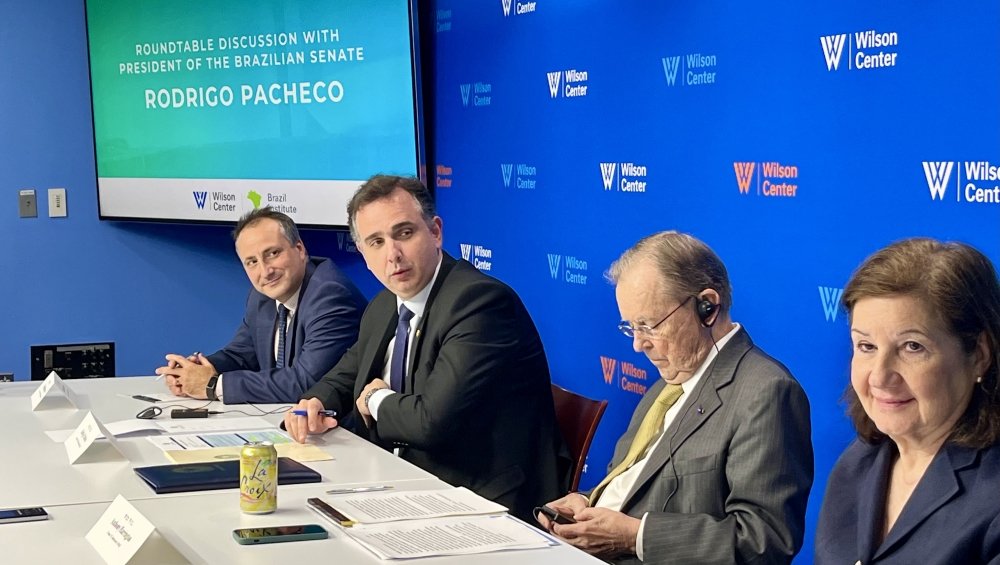 Related Programs
Brazil Institute
The Brazil Institute—the only country-specific policy institution focused on Brazil in Washington—works to foster understanding of Brazil's complex reality and to support more consequential relations between Brazilian and U.S. institutions in all sectors. Read more
Latin America Program
The Wilson Center's prestigious Latin America Program provides non-partisan expertise to a broad community of decision makers in the United States and Latin America on critical policy issues facing the Hemisphere. The Program provides insightful and actionable research for policymakers, private sector leaders, journalists, and public intellectuals in the United States and Latin America. To bridge the gap between scholarship and policy action, it fosters new inquiry, sponsors high-level public and private meetings among multiple stakeholders, and explores policy options to improve outcomes for citizens throughout the Americas. Drawing on the Wilson Center's strength as the nation's key non-partisan policy forum, the Program serves as a trusted source of analysis and a vital point of contact between the worlds of scholarship and action. Read more