Despite Strained Indian Ties, Canada Must Stay the Course on Indo-Pacific Strategy
With the future of Canada-India relations clouded in uncertainty following Ottawa's allegations that India was involved in the killing of a Canadian national in British Columbia, Global Fellow Deanna Horton opines on why Canada must continue to embrace its Indo-Pacific strategy.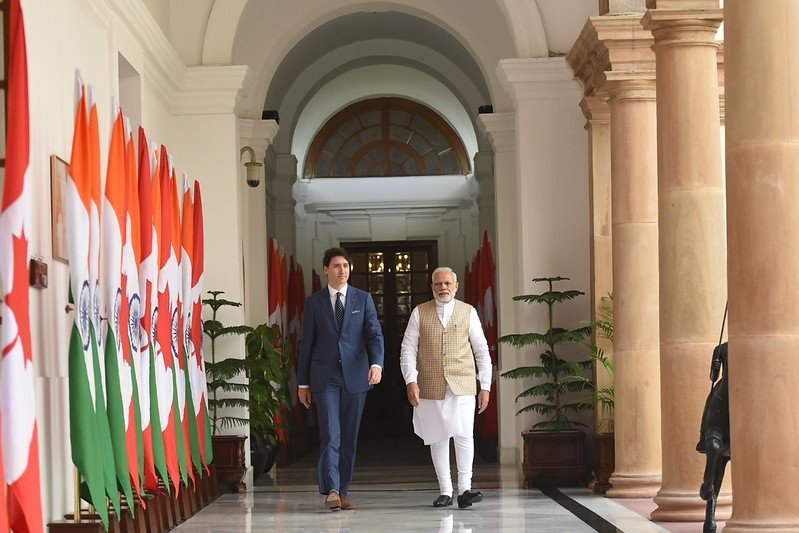 This article first appeared in the Globe and Mail on September 21, 2023.
The image of Prime Minister Justin Trudeau's plane stalled on the tarmac in Delhi was perhaps a foreshadowing of the freeze in Canada-India relations to come. The allegations of India's involvement in the death of Canadian Sikh activist Hardeep Singh Nijjar are serious, and the actions of Prime Minister Narendra Modi's government do not inspire confidence that fences will be mended any time soon. The trade relationship will no doubt take two steps back, and discussions regarding an economic partnership agreement moved to the back burner.
But just as trade and investment with China carried onduring the crisis of the "two Michaels," Canadian governments, businesses and educational institutions should continue to engage with India. The country is the cornerstone of Canada's Indo-Pacific strategy, and eventually Ottawa and New Delhi will have to find a way forward – abetted perhaps by our like-minded partners in the region.
Canada has been right to embrace the Indo-Pacific region as an avenue of trade and economic diversification – especially with India, its central pillar, the most populous and one of the top three global economies (now even more important considering the Western world's stance against Russia). The United States has brought India, along with Australia and Japan, into the Quadrilateral Security Dialogue (Quad) – currently at the apex of strategic developments taking place across the Indo-Pacific region.
India is at centre stage, and it knows its value. Despite being challenged by unrest at home, Mr. Modi appears to be increasingly confident in the global arena, as evidenced in his recent hosting of the G20. He also basked in the warmth of his recent bilateral visits with the United States and in the success of India's moon landing. India now seems to be leading in a multipolarity hedging pathas it navigates between China, Russia and the United States in support of its own interests and as a leader of the so-called Global South.
Simply put, Canada cannot afford to lose India. There is too much at stake for the relationship to be subject to the vicissitudes of security politics.
Explainer: What is the Khalistan movement, and how was Hardeep Singh Nijjar involved?
Here's what Ottawa can do amid the diplomatic row: Continue – and expand – the representation of provincial governments and other stakeholders across the Indian federation already in place to take advantage of India's decentralized and multilayered democracy. This strategy would be similar to our subnational relationships with U.S. state governments, which tend to be more resilient in weathering national political storms. There are many interconnected relationships among the businesses and people that operate in both societies, including the commonality of the Commonwealth and a large Indian diaspora.
Canada should also use any hiatus in economic partnership talks with India to place more emphasis on the other important regional economies in the Indo-Pacific, namely Japan and South Korea, plus the Association of Southeast Asian Nations. It should do this not just for its own sake, but also because this, too, will help this country engage with India.
South Korea and Japan are both significant investors in infrastructure across Asia (including India), incorporating it into their development assistance programs. Japan has committed more than US$75-billion in public and private funds in the Indo-Pacific region by 2030 on such projects alone. Canada should seek to partner on these initiatives – and continue to implement its own Indo-Pacific strategy. As the recent G20 summit underlined, many of the schemes that are of interest to India are in areas where Canada could play a significant role, such as green energy and digital transformation.
Ultimately, the value of strengthening ties with the likes of Japan and South Korea underscores an important fact: In regards to its bilateral relationship with India – no matter howthe current crisis evolves – Canada should not go it alone. Reaching out to the United States and India's other Quad partner, Australia, will also be key.
About the Author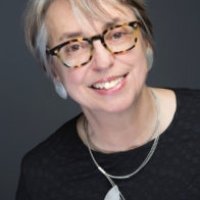 Deanna Horton
Global Fellow;
Distinguished Fellow, Munk School of Global Affairs and Public Policy, University of Toronto
Deanna Horton is a Distinguished Fellow at the Munk School of Global Affairs and Public Policy, focusing on interactive mapping projects and related research. Mapping Canada in Asia can be seen on the Munk site: https://munkschool.utoronto.ca/canasiafootprint/. Some of her research can also be seen on @CanAsiaMap and @DLHinTO. Ms. Horton is also a Distinguished Fellow at the Asia-Pacific Foundation of Canada and a Fellow at the Canadian Global Affairs Institute. 
Read More
---
Canada Institute
The mission of the Wilson Center's Canada Institute is to raise the level of knowledge of Canada in the United States, particularly within the Washington, DC policy community.  Research projects, initiatives, podcasts, and publications cover contemporary Canada, US-Canadian relations, North American political economy, and Canada's global role as it intersects with US national interests. Read more