2022: U.S. Operations on Jihadi Leaders
A timeline of U.S. operations targeting ISIS and al Qaeda leaders in 2022.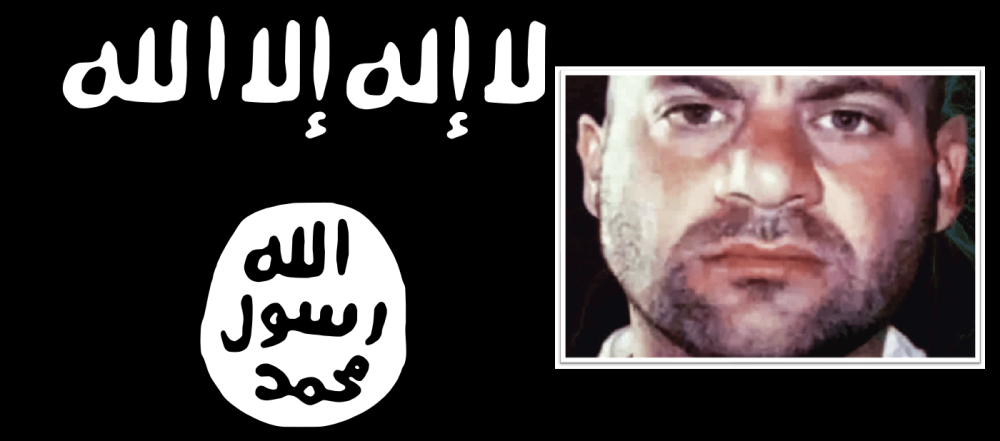 The United States killed at least six jihadi leaders or senior officials and captured two others in 2022. All but one of the U.S. operations against ISIS and al Qaeda were carried out in Syria. One was carried out in Afghanistan. In July 2022, President Biden hailed the operations for sending "a powerful message to all terrorists who threaten our homeland and our interests around the world." He pledged that the United States would be "relentless" in bringing others "to justice." The following is a list of U.S. operations.
February 3: U.S. Special Operations Forces carried out a raid that led to the death of ISIS leader Abu Ibrahim al Hashimi al Qurayshi, also known as Hajji Abdullah. U.S. intelligence tracked Qurayshi to rebel-held Idlib province in northwestern Syria. Before dawn on February 3, helicopters carried some two dozen commandos to the town of Atmeh, near the border with Turkey. To minimize civilian casualties, Biden sent special forces instead of ordering an airstrike. The ground forces were backed by drones and fighter jets.
Rather than risk capture, Qurayshi detonated a suicide vest that killed himself, his wife and children. Qurayshi had overseen "the spread of ISIS-affiliated terrorist groups around the world after savaging communities and murdering innocents" since taking over as leader in 2019, Biden said. The operation "is a testament to America's reach and capability to take out terrorist threats no matter where they try to hide anywhere in the world."
https://youtu.be/g7EUeY35bvc
June 16: U.S.-led coalition forces carried out a nighttime raid that led to the capture of ISIS leader Hani Ahmed al Kurdi in Syria's northern province of Aleppo. Al Kurdi was known to be an experienced bomb maker and operational planner for ISIS. Local sources claimed that two helicopters dismounted coalition troops in the nearby village al Humayra; once the troops arrived, they engaged in a seven-minute firefight before capturing al-Kurdi. U.S. Central Command (CENTCOM) reported that the operation was a success and that no civilians were harmed during the mission.
"Though degraded, ISIS remains a threat. We remain dedicated to its defeat. Last night's operation, which took a senior ISIS operator off the battlefield, demonstrates our commitment to the security of the Middle East and to the enduring defeat of ISIS," General Erik Kurilla, commander of CENTCOM said.
June 27: U.S. forces carried out an airstrike in Syria's northwest Idlib province that killed Abu Hamzah al Yemeni, a senior leader of the al Qaeda-aligned group, Hurras al Din. Al Qaeda supporters founded Hurras al Din in 2018.
A statement issued by U.S. Central Command said that "Abu Hamzah al Yemeni was traveling alone on a motorcycle at the time of the strike. Initial review indicates no civilian casualties." 
July 12: U.S. forces carried out an Unmanned Aircraft System (UAS) strike near the town of Jindayris in northwest Syria, targeting two senior ISIS officials. The leader of ISIS in Syria, Maher al Agal, was killed in the strike. Agal was also known to assist in developing ISIS networks in Syria and Iraq. An associate of his was seriously injured in the strike. Both were reportedly riding a motorcycle. After an initial review, CENTCOM said that no civilians were harmed.
"This strike reaffirms CENTCOM's steadfast commitment to the region and the enduring defeat of ISIS. The removal of these ISIS leaders will disrupt the terrorist organization's ability to further plot and carry out global attacks. ISIS continues to represent a threat to the U.S. and partners in the region. CENTCOM maintains a sufficient and sustainable presence in the region and will continue to counter threats against regional security," CENTCOM spokesperson Col. Joe Buccino said.
https://www.youtube.com/shorts/gwEgSiagraQ
July 31: A CIA drone fired two missiles and killed Ayman al Zawahiri, the leader of al Qaeda, in downtown Kabul, Afghanistan. Zawahiri was standing on the balcony of a home he had been living in with his family. The house was reportedly owned by an aide to Sirajuddin Haqqani, a senior Taliban leader. U.S. intelligence spent several months tracking Zawahiri, who had led al Qaeda since Osama bin Laden was killed in 2011. Zawahiri played a key role in planning high-profile attacks against Americans, including the bombings of U.S. embassies in Kenya and Tanzania in 1998, the bombing of the USS Cole in 2000, and the attacks on the World Trade Center and the Pentagon in 2001.   
"People around the world no longer need to fear the vicious and determined killer," President Biden said in a televised address on August 1. "We make it clear again tonight that no matter how long it takes, no matter where you hide, if you are a threat to our people, the United States will find you and take you out." He said that no civilians were harmed in the strike.
https://www.youtube.com/watch?v=cSXqFoiBdLo
October 5: U.S. forces killed Wahid al Shammri and an associate in a nighttime helicopter raid near Qamishli in northeastern Syria. Shammri had allegedly smuggled fighters, weapons and money for ISIS.
October 6: U.S. forces killed Abu Hashum al Umawai, a deputy wali of ISIS Syria, and another senior official. "This strike will degrade ISIS's ability to destabilize the region and strike at our forces and partners," General Kurilla said in a statement. No civilian or U.S. personnel were harmed during the airstrike.
https://www.youtube.com/watch?v=anQfC2cLxFI
November 30: ISIS belatedly announced that its leader, Abu al Hassan al Hashimi al Qurayshi, had been killed in combat but did not provide details. CENTCOM, however, said that The Free Syrian Army, a Turkish-backed group opposed to the Assad regime, had killed the caliph in the Syrian province of Dar'a in mid-October. ISIS named a new leader, Abu al Husayn al Husayni al Qurayshi.
December 11: U.S. forces killed two ISIS officials in an early morning helicopter raid in eastern Syria. CENTCOM only named one of the two, Anas, a Syria Province official. "ISIS continues to represent a threat to the security and stability of the region." said Joe Buccino, a CENTCOM spokesperson. "The death of these ISIS officials will disrupt the terrorist organization's ability to further plot and carry out destabilizing attacks in the Middle East."
December 20: CENTCOM announced the capture of six ISIS operatives, including a senior Syria Province official known as al Zubaydi. U.S. forces had launched three raids in the previous 48 hours. "These partnered operations reaffirm CENTCOM's steadfast commitment to the region and the enduring defeat of ISIS," said General Kurilla.
Related Program
The Islamists
Learn more about Hamas and how it relates to similarly aligned organizations throughout the region.  Read more