The Wilson Center's new project examines gender-based violence in Latin America with a focus on its most extreme form, femicide—the killing of a woman due to her gender—through a rule of law perspective.
In Latin America, which has the highest rate of gender-based sexual violence in the world, many countries such as Brazil, El Salvador, and Mexico have passed laws criminalizing femicide and domestic abuse. Yet region-wide, almost 98% of cases involving femicide and violence against women and girls went unpunished in 2016 (UN Women).
When and why are laws insufficient to protect women, and how can we reduce and eliminate barriers to implementation? To answer these questions, the project "Accessing Justice: Femicide and the Rule of Law in Latin America" will focus on case studies from Brazil, El Salvador, and Mexico and work to facilitate information-sharing and, through examining the experiences of women and men involved in this space, draw out best practices for confronting and reducing GBV in Latin America.
This project is part of the Wilson Center's 2020 Spotlight on World Disorder: Challenges to Democratic Values & Rule of Law.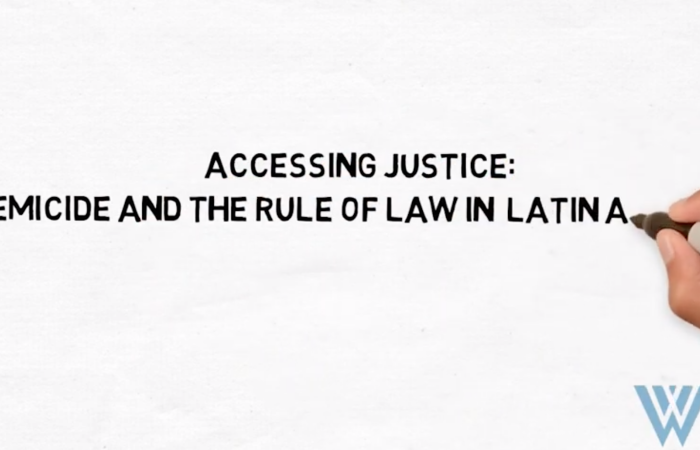 Learn more
In 2020, women's rights and gender equality are taking center stage. In March, the Wilson Center launched a new initiative examining gender-based violence in Latin America with a focus on its most extreme form, femicide. Watch the video to learn more.
Watch
All too often the women and girls subjected to violence are violated twice – the first time when they are subjected to violence, and the second time when they seek, and do not find, the services and justice to which they are entitled.

- Michele Bachelet, former Executive Director of UN Women and former President of Chile
To receive updates and event invitations about this project, please subscribe to our mailing list.
Subscribe for updates